Yay~
I could
finally
carve Mr. Pumpkin, after he had been lieing around here for some time. X3 I noticed I totally
love
carving pumpkins~ Even though I don't do it often... well... really... just once per year and that started last year... I guess.
I mean. I did it some years before too. I'm not really sure if every year or not, but who cares~ These totally fun-times started, because

zetsubo_chaos
's designs I am to carve on them are great~ I love these faces~ and they are sometimes a challenge too, with all these small little details to let it look better. At least for me, I know there are some people who carve evil stuff in them... o-o
But hey~ I'm German and don't do that very often.
Tehe~
And here is Mr. Pumpkin in all his shining glory *cough*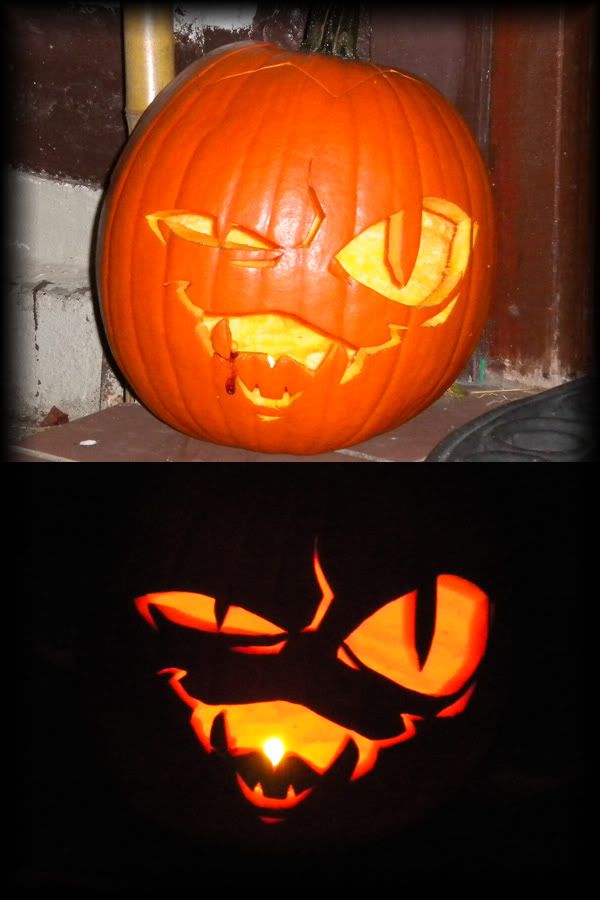 ( Lookie, lookie~ )