Hey there~
I just found something on my camera, after finally putting the card back into my computer again.
I've been home from December to January and made these nice pictures there~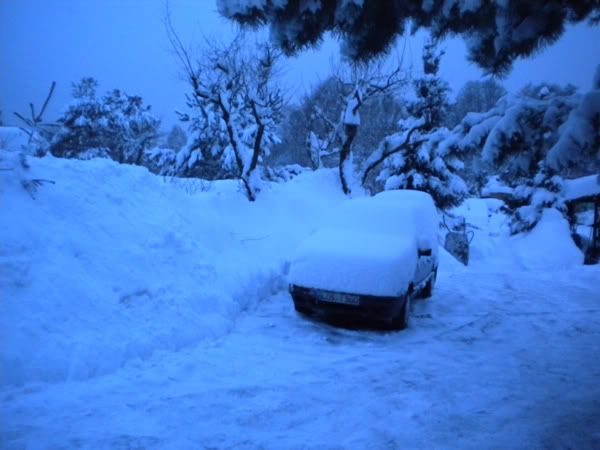 That's my car and a little bit of our garden.
Now you see how high the snow had been shoveled to actually be able to walk there... left from my car are trees... but you can't really see much anymore...
And have some icicles as well~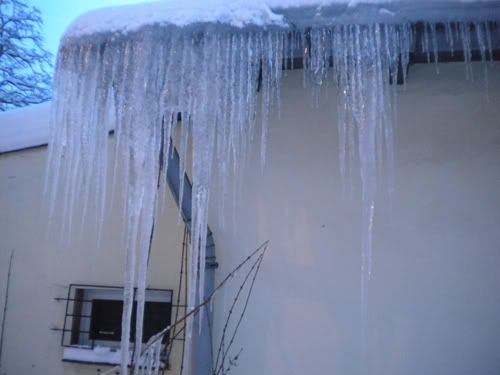 These were found on the restaurant beside the trainstation in my village. X3
That was a bad winter here.... and now it's getting cold again >_< and it snows! T_T